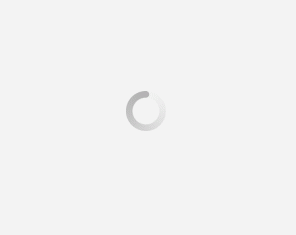 Given the choice previously, would you have opted to learn to code?
Probably not, because we might have thought, why coding?
But as technology advances and the world is pacing toward digitalization, it seems almost impossible to be able to live without being tech-savvy. Kids are more innovative, quicker, and enthusiastic to learn new things than ever now. With evolving technology, advancements in education, and extracurricular activities, coding has emerged as a field to help kids learn to program their own games, stories, and whatnot.
What does the kid learn in Coding Education?
To understand why coding education is important for children, we must know what coding education teaches the kid and how it helps them to develop computational thinking and algorithmic Intelligence. With quick learning abilities, and an open mind to grasp information, and learn and hone important survival skills, children tend to equip easily with technology unlike us or our ancestors. They do not struggle with technology, rather they are curious to know what goes behind the toy they play with. This curiosity helps children learn to code at an early age, which helps them grow and achieve accolades in the future.
Our kids may move on to become successful and achieve their dreams without learning to code, but with the advancement of technology and the emerging buzz about AI and coding, it is almost impossible to not come across these in a few years.
Coding not only helps youngsters prepare for the future but also enables them to think, innovate and create. With additional logical and problem-solving skills, concentration, design thinking, and team building, they become well-versed with multiple software used for coding at early stages.
Coding: An asset for the kids to be future-ready!
For us, as parents, it is crucial to know the value of coding education during the formative years of a child. Coding education need not start with a challenging exercise, but rather with simple block coding software such as Scratch Jr.
Kids learn to code and design several animations, stories, and games with the help of simple block codes. It is fun and innovative for students with an interest in not only coding but STEAM Education as a whole.
Focussing on a large scale, STEAM education, also suggested by NEP 2020 is to be acquired into the CBSE curriculum. AI and coding education go hand in hand. While kids learn to code and program, they also open up to numerous inventive ideas.
Haven't we all wanted our kids to not stick to their screens for long hours? But I guess there was no alternative to have them stuck on it for good. Coding provides a platform for all kids, starting from as early as 3-5 years to display their imagination to solve daily life problems and build programs with even complicated coding technology such as Python programming.
Young innovators ready to change the world:
With the growing technology and automation, is hard to explain why coding must not be a part of our children's learning process. As hard as it may seem, it is enthralling to know that kids grasp better and excel in coding at an early age compared to an adult. Gradually, coding is seeping into the academic curriculum in schools, thereby providing each kid an opportunity to explore, experiment, and evolve through coding education. When the child begins to code at an early age, it opens up numerous gates for their careers as well as living skills. So, don't wait, get Ready-Set-Code!