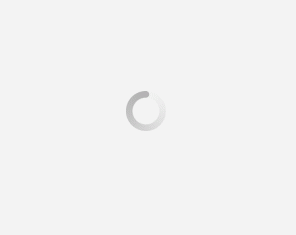 The world of robotics is ever-evolving to come up with new ideas and concepts that can be beneficial to the human race in the long run. Since the robots came into existence in the early '60s, we have had hopes of changing the world for the better. Together combined with Artificial Intelligence, robotics has come a long way since its advent. Now, every other day, we hear news about remarkable developments in the world of robotics, thanks to the scientists who work day and night to create a better future for us. In this article, we will be focusing on the top three such developments in the field of robotics for the month of February 2021.
LeapLearner teaches robotics to kids and powers them to think big and build powerful solutions to real-life problems. We hope these regular inspirations from the world of robotics will helps us stay motivated.
Let's take a look:
Familiarising with Mars
It looks like our expansion to other planets akin to Sci-Fi movies is right around the corner as we are getting more familiar with Mars. In the latest of our attempts to understand the red planet better, the Preservance Rover touched down on Mars. NASA's latest space robot is integrated with a Linux device and is already sending some impressive landing pictures of the planet.
The robot is also equipped with Ingenuity drones that will be launched in a few weeks by NASA to explore the skies of Mars. The rover will be sending high-quality pictures, taking a drive around Mars, and collecting samples over the next five months.
The Power of Touch
One of the primary goals of robotics, AI, and other technological advances has always been to replicate. Now, a breakthrough has been made in that respect. Researchers in the US have been successful in planting a robot with an AI-drive vision system allowing it to recognize different types of touch through shadows. Called "Shadow Sense" the robot started off as an inflatable machine that could help guide people to safety during emergency evacuations.
Instead of installing the robot with touch sensors that would add weight, complicated wiring, and will be overall less manageable, the team of researchers opted for computer vision. This development opens a realm of potential applications including security and guidance.
A Car that Walks
We have always dreamt about flying cars but looks like Hyundai has something else on their minds. The company recently acquired a stake in robot make Boston Dynamics and now has launched a new version of its four-legged "walking car" concept. It was originally showcased in 2019.
Hyundai is calling it TIGER-Transforming Intelligent Ground Excursion Robot". The robot car is specially designed to access remote locations for scientific research and resource delivery during times of natural disaster.
The company has also considered using the same technology to have access to interplanetary missions, thanks to the wide range of movement functionalities that can be availed with a walking car.