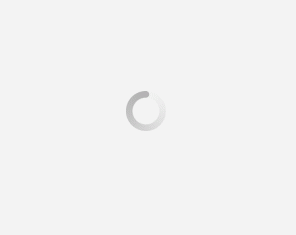 We live in the digital era, where technology has become a crucial part of our day-to-day lives. Gone are the days when we could have survived being technologically laid back. AI, Robotics & Coding are the future of technology and innovation. Kids, being our future, must learn 21st-century skills to be future-ready.
Writing computer programs depends on calculations, which therefore requires an adaptable and scientific psyche. Showing kids the rudiments of programming code permits them to foster the speed of thought and the capacity to track down right and quick arrangements.
What is coding?
Firstly, we must understand what coding is. Coding is simply a programming language that a computer can understand. This content will advise the computer to act with a specific goal in mind, to do something specific, and to, at last, play out your desired activities - provided that your code is correct.
We talk a lot about coding, AI and Robotics, but is there a significant role of coding education in our child's future?
Why should kids learn to code?
In today's era, a large amount of the items we use have programming code set up. Each of our activities on the Internet happens as a result of recently composed code by somebody. When students complete school, their programming abilities will in any case be pertinent, and in particular, popular. By sending your kid to sort out the code, you cultivate their imagination in performing multiple tasks, however, you are additionally preparing them for their professions. Regardless of whether, after moving on from school, the children pick another forte, the abilities obtained during preparation will be useful to them in any of the areas that are important later on.
Apart from that, there are multiple other reasons why kids must be taught coding at an early age.
Building a Constructive Mindset: Coding is a complex field and writing excellent code requires us to follow some specific rules, concentrate, and have analytical thinking abilities.
When a kid faces a problem, they find creative solutions to simplify their tasks, thereby developing problem-solving behavior.
Provides space for Creative Imagination: Everyone is born with creative abilities and supplied with the right space and area of work. Coding, however, opens a platform for students to master the art of their creativity with simple blocks to text-based python codes.
It also expands the creative horizons of imaginative skills at an early age, where kids learn while having fun.
Creates awareness of the surroundings: While talking to a kid, we might realize that they know all the latest gadgets and smart devices around us. With their curiosity and determination to know things, coding can be a great area of creating awareness in children about the ever-evolving world. From Alexa to the cleaning bots, we are surrounded by smart technology all around. By concentrating on programming, a kid gets essentially fundamental specialized abilities, which are imperative in the computerized universe representing things to come in the future.
Helps build a better career in the future: Our tomorrow depends on the skills we learn today! In a competitive environment, a kid is supposed to have the fundamentals clear to represent themselves to the world. Being confident and well-articulated is just the icing on the cake, whereas having technological abilities are a plus for any career option your children choose.
Learning to code might seem formidable for kids but with software such as Scratch Jr, coding has been simplified while providing a visual dimension to our education system.
So, open your mind and get ready to code!