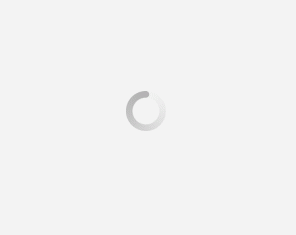 No matter what seems to be your child's prospective future path, teaching them how to code will give them the edge they need to succeed, especially in today's tech-driven world. Your children will learn analytical, creative, problem-solving, and communication skills through programming. In addition to the skills your kids pick up along the way, it can be a lot of fun and a terrific way to use their energy.
Most successful geniuses started developing their abilities when they were very young. It's difficult to envision the amazing apps and tools that your children will create when they are much older if they are introduced to programming from an early age.
Making programming lessons entertaining and engaging for your children is essential because, at, say, 7 to 10 years old, they are a little too young to understand "if-then" statements. Excellent applications and games are readily accessible today to pique their interest and impart the principles through play and discovery. In other words, play is the best approach to teaching children.
Parents are advised to use the tried-and-true tools, apps, and strategies listed below to educate their children to code:
PROGRAMMING GAMES: Games are a great way to educate children of all ages on how to program, and they are ideal for very young children between the ages of 5 and 6. Kids can learn programming through games that focus more on animation and aesthetics than actual code. Block-based coding such as Jr. Coding helps kids below the age of 10 to understand simple coding through blocks while having fun. As they start making games and animated stories, it develops their interest in coding as well as improves their computational abilities and analytical thinking.
GRAPHICAL TOOLS: These programs offer an improvement above the more basic character manipulation apps. They include straightforward drag-and-drop interfaces with coding blocks to teach programming. With the help of these graphical tools, your children can access more recent events, variables, and commands to build games and animations by manipulating several objects. Block-based coding is the basic step towards coding, which later advances to text-based coding for kids in primary and senior grades. Once, the kids master the codes, they learn new and more complicated coding tools and programs such as Python. In addition to these straightforward games and drag-and-drop tools, more applications concentrate on the code itself and the visualization of its operation. For older children and adults looking to learn to code in a slightly less technical approach, the majority of these programs are excellent choices.
BOOKS ON PROGRAMMING FOR YOUNGSTERS: There are books on programming that have been designed with kids in mind. For learning specific coding languages, Python is a fantastic place to start, and several books can teach you the language. Several books cover programming in Scratch and Minecraft modding.
SPECIAL CAMPS AND COURSES: Programming-related special camps and courses are gaining popularity. All you have to do as a parent is looking for these camps and classes; a good place to start is at nearby institutions. LeapLearner is one such online Coding Education Company, where your kids can get in-depth coding Education, with their online one-on-one or group sessions.
BUT WHY EDUCATE CHILDREN IN CODING?
The logic and concepts of coding and programming are better understood by children when it is introduced to them at a young age. Some of the most well-known personalities in the IT industry, including Jobs, Gates, and numerous more, exhibit this way of thinking.
The world of the future is digital, so giving your child a solid foundation in analytical and problem-solving abilities will be crucial to his or her success in the future.
Technology is the future and your kids and students need to be ready for the future, with LeapLearner!