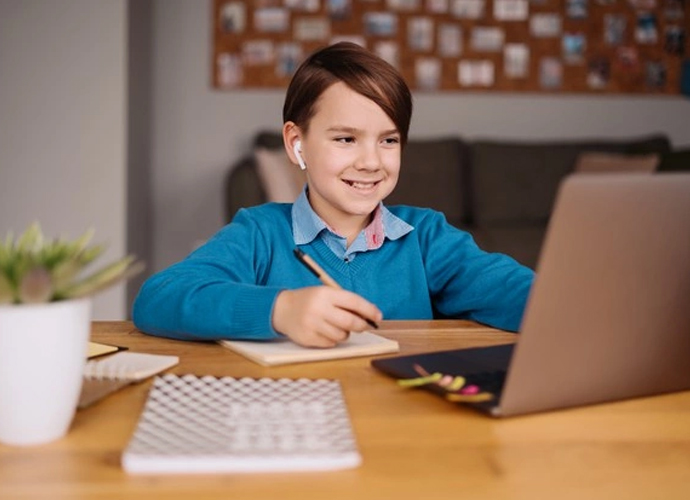 If you are introducing your kids to coding for the first time, the best way to do it is through programming-based games. Coding games are designed to teach kids the fundamentals of computer programming in a way that keeps kids intrigued. Moreover, coding games can also help develop logical skills, problem-solving skills, and computational thinking.
In this article, we will list a few games that can help you get your kids started with computer programming. Let's take a look:
Swift Playgrounds
Platform: iOS
Price: Free
Swift Playgrounds is one of the best games to teach your kids the basic elements of coding. The game allows kids to experiment with a variety of puzzles and minigames that can hold their attention and get them curious to learn more.
If you are on the lookout for a good puzzle game for your kids, you can't go wrong with Swift Playgrounds. The game allows kids to develop levels in captivating games using experimentation and creativity. The app is interactive and covers a range of topics including conditional coding, parameters, and commands.
Code Car
Platform: Toy Car, Windows and macOS
Price: $45
Code Car is a powerful game to teach your kids the ropes of computer programming. Code Car is an actual car that connects to a coding editor, allowing kids to program the car to do different things.
Kids can use Code Car to create sequences of events in the editor and watch them play out in reality. The game focuses on demonstrating the power of coding. If you don't mind the price, Code Car is your best bet to illustrate the value of coding to your kids in C++.
Roblox
Platform: Windows, Android, and iOS
Price: Free
Roblox is one of the most fun ways to learn computer programming. It is fun and exciting and allows your kids to develop their own levels of games and mechanics. At first, the gameplay can get a bit challenging but once your kids have gotten the hang of it, Roblox provides a riveting learning experience.
Code Combato
Platform: Windows
Price: Free
Code Combato is another exciting coding puzzle game for kids. It is a bit more advanced and challenging in its approach to teach computer programming and is best suited for kids who have mastered the basics of coding.
Code Combato caters to kids' logical thinking and computational thinking abilities to encourage them to solve puzzles. In this game, kids progress through levels by making correct coding decisions. With every right choice, kids move forward to the next level.
Code Combato was created to entice engagement among kids for learning computer science. It offers a personalized learning experience, allowing your kids to move at their own pace.
Code Master
Platform: Board Game
Price: $19.99
Code Master is an enjoyable board game that focuses on providing a practical experience to kids. It is educational and rewarding in its approach and uses logical puzzles to keep your kids interested.
Since Code Master is a board game, it reduces your kids' screen time without taking them away from computer programming education. In Code Master, kids can play a character who has to navigate through the world in search of power crystals using programming skills. It employs role-playing experience with various coding applications to offer kids a truly unique approach to learning programming.
Conclusion
Teaching computer programming through games is one of the best ways to approach computer education. Games are designed to offer kids the fundamentals of computer programming in a fun and enjoyable way. Coding games are thrilling as well as educational, making them an optimum option for getting your kids started with computer programming.